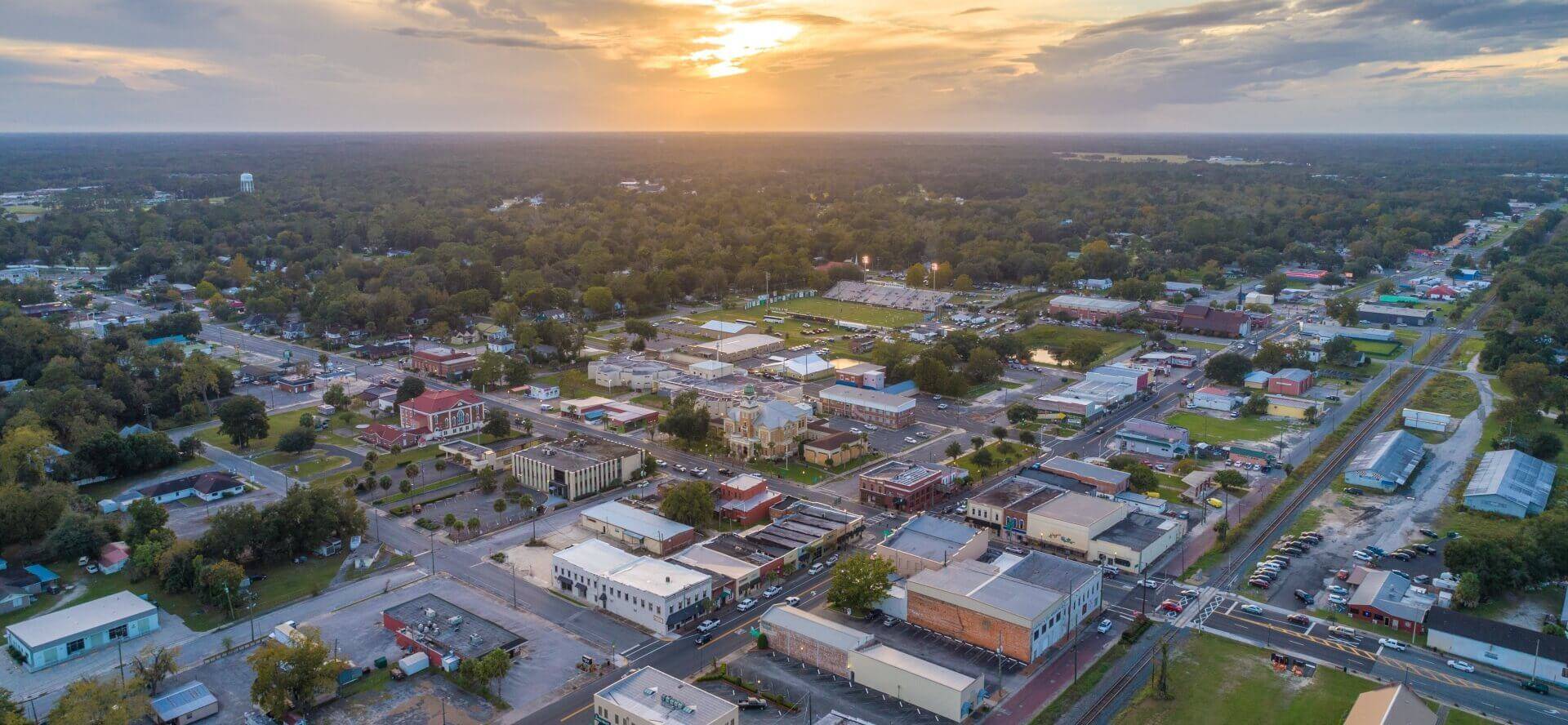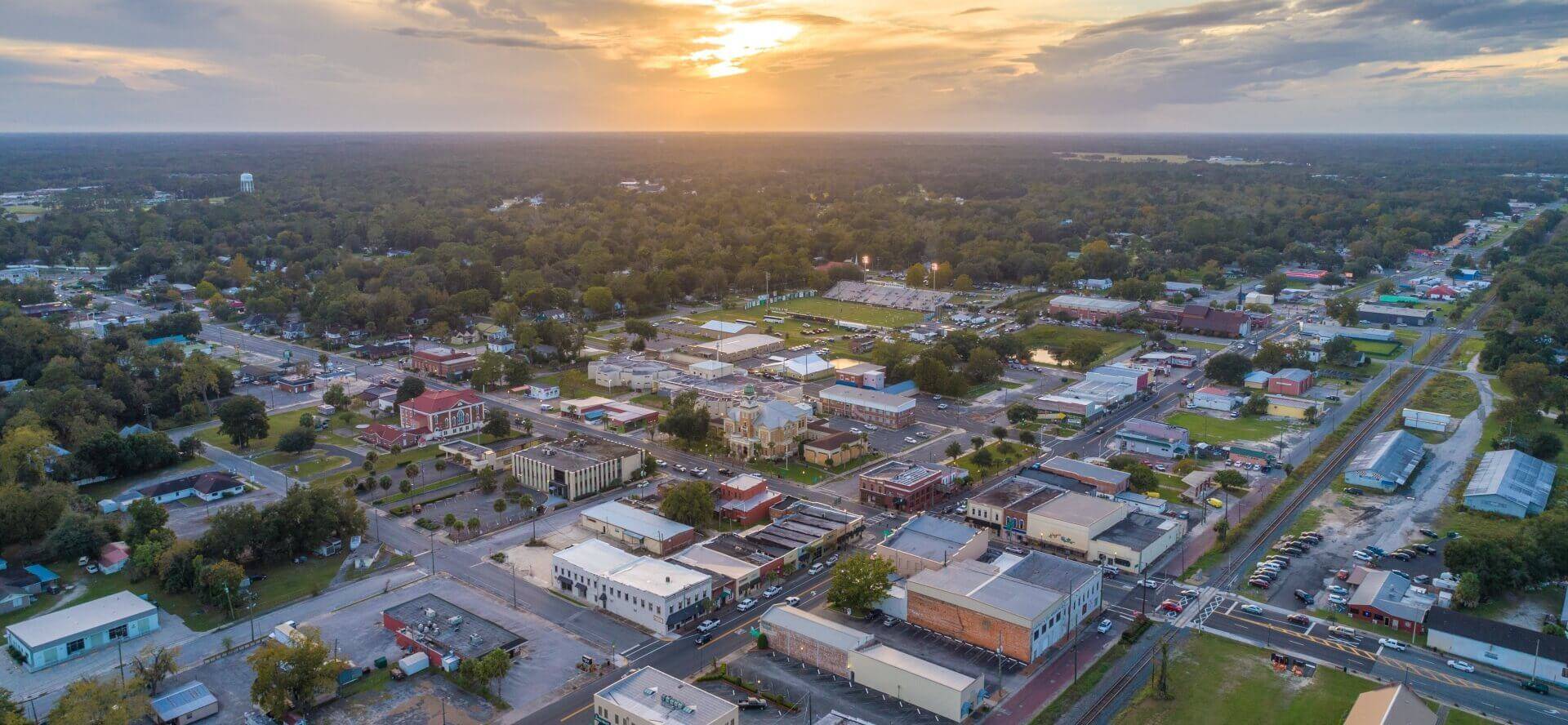 Website Slider Slide 2
Welcome to the Suwannee Valley Transit Authority
Serving Columbia, Hamilton, and Suwannee Counties
Website Slider Slide 2
Welcome to the Suwannee Valley Transit Authority
Serving Columbia, Hamilton, and Suwannee Counties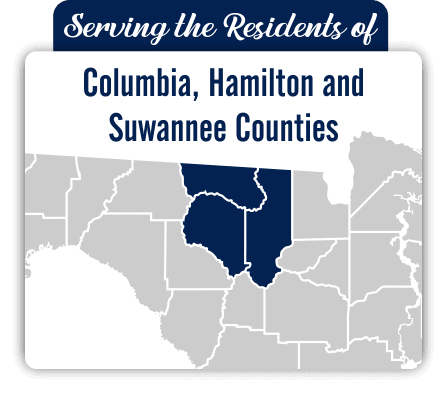 Welcome to the Suwannee Valley Transit Authority
The Suwannee Valley Transit Authority (SVTA) was initially formed in late 1972 under a Federal Grant by the Office of Economic Opportunity as a 'seed project.' The Suwannee River Economic Council operated it.  Operations began in the four Florida counties of Columbia, Suwannee, Hamilton, and Lafayette, with four 10-passenger vans and three school buses.  Columbia County covers about 783 square miles, with a population at that time of about 29,375.  Hamilton County covers approximately 514 square miles.  Lafayette County has about 548 square miles, and Suwannee County has about 685 square miles.
In 1974, SVTA was transferred by mutual agreement to Suwannee County for public ownership to be eligible for a Florida Department of Transportation demonstration grant project.  The demonstration project was in operation from November 1974 until September 1976.
In June 1975, a $1 million proposal was submitted to the Federal Highway Administration for a rural transportation demonstration project under Section 147 of the Federal-Aid Highway Act of 1973.   The proposal was revisited in June 1976 due to a cut in Federal funding.  This reduced the proposed budget to $245,000 for three years but allowed for route expansions of the existing system.  Tentative approval from the Federal Highways Administration was received in July 1976 with a stipulation that final approval would be given when a transportation authority of local elected officials was formed.
On August 9, 1976, a tri-county transit authority officially named the Suwannee Valley Transit Authority was created by the Columbia, Hamilton, and Suwannee County Board of County Commissioners for the operation of the transit system.   The Suwannee Valley Transit Authority Board consists of two county commissioners from each of the counties represented and one FDOT representative.
Suwannee Valley Transit Authority's Governing Board of Directors


2023 Regular Public Meeting Schedule
Monday, January 9, 6:00 PM

Monday, April 10, 6:00 PM

Monday, June 5, 2023 Special Called Meeting

Monday,  July 10, 6:00 PM

Monday, October 16, 6:00 PM
LOCATION:
Suwannee Valley Transit Authority
1907 Voyles Street SW
Live Oak, FL 32064
DIRECT ALL PUBLIC RECORD REQUESTS TO
ADMINISTRATOR,  LARRY SESSIONS,
THE CUSTODIAN OF PUBLIC RECORDS     
386.362.5332 OR LARRY.SESSIONS@RIDESVTA.COM
DBE AFFIRMATIVE ACTION PLAN
​It is the policy of Suwannee Valley Transit Authority (SVTA) that disadvantaged businesses, as defined by 49 CFR Part 26 and implemented under Chapter 14-78, F.A.C., shall have the opportunity to participate as subcontractors and suppliers on all contracts awarded by the Department of Transportation.
DON'T ALWAYS HAVE CASH FARE?
Interested in Purchasing a Bus Pass?
​
CALL OUR OFFICE FOR MORE INFORMATION
Did you know you could help an elderly or disabled person get a ride to a life-sustaining appointment? You can make a voluntary contribution of $1.00 or more by marking the box on your vehicle registration form to indicate that your donation will go to the Transportation Disadvantaged Trust Fund. The dollars you donate will provide additional trips to persons in your county.